AYC Skipper Course 2019
---
Get trained to be a skipper in Croatia with AYC in 2019.
AYC's 3 Day skipper course:
Course Content: It is effectively the closest thing to an official state recognised driving licence for yachts or boats. The Croatian B- license can be for power or sail including yachts with inboard engines and anybody that wishes to start skippering or chartering yachts is strongly advised to get one of these licenses.
The test for this course can be passed in every Croatian Harbor master office. More and more charter companies are therefore now requesting, either for insurance purposes or to satisfy government regulations, this particular qualification over others.
Participation fee: EUR 375,- per person (The cost of the 3-day training is including your accommodation on board and all charter costs, local tourist tax not included, Croatian Harbor Master test not included)
This certificate of competence has been developed to create a basic standard skippers certificate that is recognised internationally.
For doing the Croatian Harbor Master test you will need to bring the following:
820,- Kuna (test fee & fee for issuing the license), 35,- Kuna for an adhesive stamp & 2 ID pictures (format 3 cm x 2,5 cm – height/width) as well as the passport. These payments have to be done in the base during check-in in Kuna currency.
Before entering the 3-days intensive course it is strongly recommended to study the skipper trainings book which is supplied by AYC. Understanding the theoretical part is the first step before taking part at the course. AYC offers no guarantee of passing the test after the training!
Practical content
The AYC skipper course consists of a practical boat handling assessment and then a short test on navigation and collision regulations etc. All participants will be supplied with a Croatian Boat License Skipper course book and a CD with VHF examples.
Theory content
– Meteorology
– Navigation
– International Regulations for preventing a collision at sea.
– Motor
– Seamanship skills
– Radio
DETAILS: See below all theoretical an practical details for our trainings course as well as an online registration & online payment option:
Terms and Conditions AYC_Skipper_Training
Online credit card payment option
Skipper Training Online Registration

AYC's 6 Days Beginner's sailing Course:
The summer 2019 is approaching fast and it's that time of the year when everybody gets busy with the planning. We suggest – choose one of our courses! Spend your best holidays ever, with new experiences and knowledge, staying on the boat and sailing, immersing yourself into a magic of natural and historical environment of this part of Mediterranean together with your friends and colleagues from all over the world.
Participation fee: EUR 699,- per person (Price for 6-days training incl. accommodation on board and all charter costs – Local tourist Tax not included, Croatian Harbor Master test not included)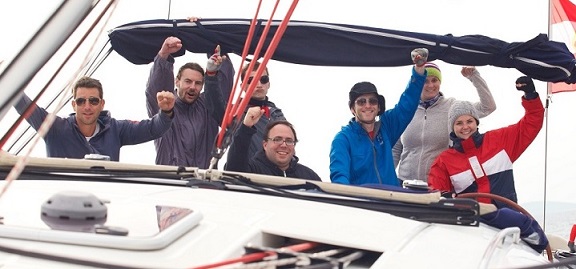 The cost of the 6-day training includes your accommodation on board and all charter costs (*Local tourist tax not included)
Course Prerequisite Croatian B licence or equivalent experience!
Get your own license and enjoy sailing in Croatia! We are looking forward to your requests!
Your
AYC Team