Kaštela
---
Discover with AYC one of the newest marinas in Croatia: AYC Partner Base in Marina Kaštela
Marina Kaštela is one of the newest marinas in Croatia, situated on South-East shores of Kaštela bay and shielded by Kozjak mountain from the North while Marjan and Ciovo peninsula guard its southern sea approach.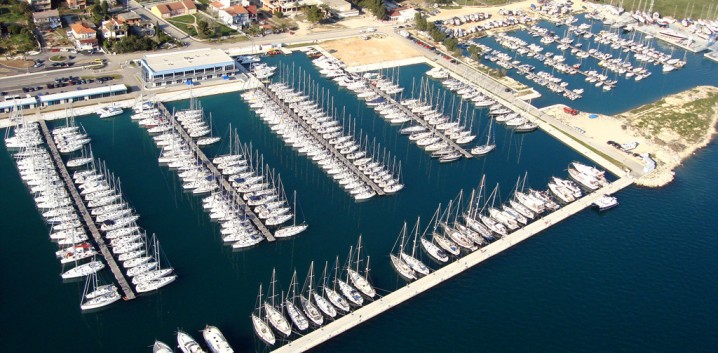 This outstanding geographical position in mid Adriatic has a modern design and is a safe marina for charter yachts. A pleasant place to spend your ho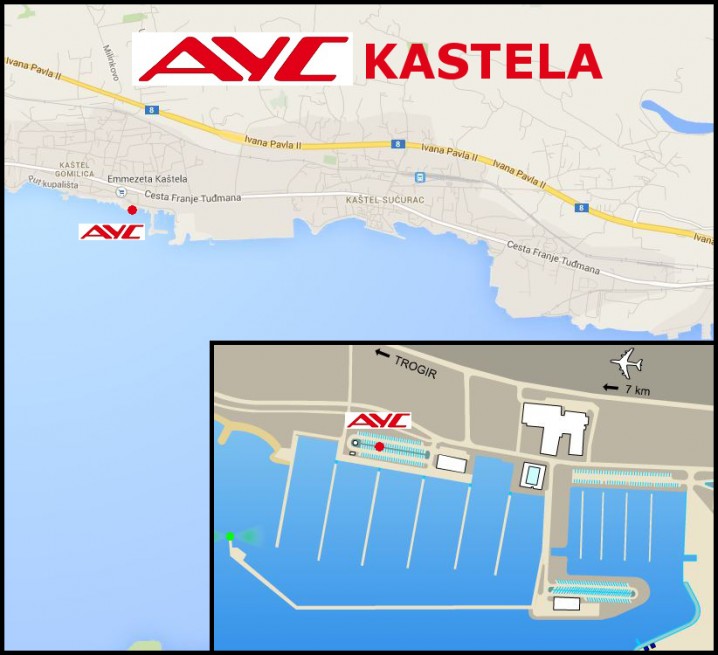 lidays, enjoying its mild mediterranean climate with dry and warm summers & wet and mild winters! Offering great connections to neighboring cities by an excellent road network including highways.
Located close to Split and Trogir (World Cultural Heritage), which are offering amazing cultural and historic sites to visit during your sailing trip!
Marina Kaštela is situated in "Kaštel Gomilica", one of seven old towns which formed the city of Kaštela. The specific thing about Kaštela is that it kept its typical charm of a small Dalmatian town, despite its steadily growing population in the last 10 years (now about 40.000). At the same time, it has a lot to offer in cultural events and entertainment, especially in the summer.
Our AYC partner fleet in Kaštela offers you the following yachts:
7x Hanse 445 (2012/ 2013), Hanse 575 (2013), Hanse 385 (2015), Hanse 415 (2015), Hanse 455 (2015), Hanse 505 (2014) & Hanse 540 (2008) which are equipped with modern comfort.


For further details don't hesitate to contact our AYC Vienna office:
Tel.: +43/1/5330640
E-Mail: ayc@ayc.at
AYC Partner in Kastela
VHF:Channel 17
Address AYC Partner in Kastela: Marina Kastela, Setaliste kralja Tomislava b.b., Kastel Gomilica, Pier E, F
Opening hours: 08:00h – 16:00h
Navigation Coordinates: 43°32'7"N & 16°25'4"E