RYA Training Courses
---
Coming soon: RYA Training Courses in Vodice! 
We are delighted to offer our clients different RYA training course options, which will be held in our main base Vodice. All published courses are run in cooperation with AYC and EASS, an RYA recognised training center. Courses and dates might change, so please contact the booking office for more information.
RYA courses in Vodice, Croatia (PDF's attached): 
Day Skipper Practical Syllabus
RYA Yacht master coastal _ Offshore
Overview RYA Day skipper:
PRICE: EUR 860,-
COURSE DETAILS: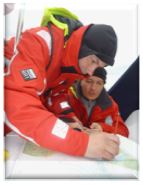 Experience: 5 days sea time. 100 miles. 4 night hours. A basic understanding of navigation and safety
Course Outline: This 5-day practical sailing course is about learning to take charge of a yacht non tidal waters. We teach pilotage, navigation and seamanship so, by the end of the week, you should be confident to skipper a yacht in familiar waters by day.
Duration: 5 days – Sunday evening until Friday evening. Arrive Sunday, depart Saturday midday
Includes: Breakfasts, lunches, refreshments and two evening meals, Bedding
Loan of quality wet weather gear, lifejacket and harness line
Coastal Skipper: Exam requirements
Please click here -> Coastal Skipper Requirements info sheet to get an idea of what each candidate should have covered prior to taking the Coastal Skipper Exam. The course we run is really a brush-up to get ready for an exam or you can gain a course completion certificate if not ready for the exam.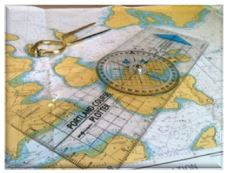 The 5 days would be run as a normal course. An independent examiner would examine at the end of the week. This takes 6-10 hours for one candidate or 4-8 hours per candidate if more than one. All trainees also need a GMDSS Short Range Certificate which our partner (in England) offers as a practical course in their classroom or as an on-line course and then the trainee has to go to the nearest RYA centre to take the exam. A valid First Aid certificate is also requested, the RYA website has a list of acceptable certificates (click here). Also requested; seatime – 800 miles logged within the last 10 years, 30 days living on board, 2 days as skipper and 12 night hours covered. Half of the qualifying seatime must have been gained in tidal waters. The exam cost per candidate is £181 (~ EUR 214,-) and this must be paid directly to the examiner.
We hope this summary gives you a good understanding about the requirements! 
You are interested in making an RYA training in England? See below a list of training options our partner is offering: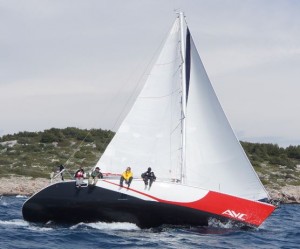 RYA Start Yachting

RYA Competent Crew

RYA Day Skipper

RYA Day Skipper Combined

RYA Coastal skipper

RYA Coastal Skipper Combined

RYA – MCA Yachtmaster coastal Brush Up & Exam

RYA / MCA Yachtmaster Offshore Brush Up & Exam
All these courses and many others are run by our partner sea school in the England and can be booked with the AYC office in Vienna.  
If you wish to get any of the RYA qualifications and progress trough the worlds best training program, then we can offer the warm waters of the Adriatic and tidal water training on the UK coast.
At the AYC training Academy Vodice, Croatia we offer sailing courses in English, German and Croatian. In accordance with the rules of the Royal Yachting Association all RYA course are only in English.

For further details don't hesitate to contact us.
Your AYC Team