Regatta and Vodice cup 2018 Registration 
We are delighted to welcome you (and your crew) to join our VODICE CUP 2018 or Target Sailing Regatta 2018!
VODICE CUP 2018: Date: 28.04.2018 – 05.05.2018. Participation in the VODICE CUP is only possible by entering as a team!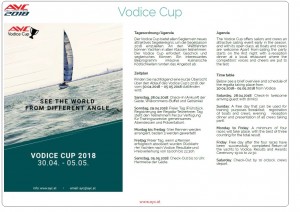 Target Sailing Regatta 2018: Date: 25.10.- 28.10.2018 (arrival of guests on 25.10.2018, departure on 28.10.18) The registration fee for our Target Sailing Regatta is only EUR 249,- per person. This price includes: boat charter for 2 days sailing (3 nights on board), fee for crew registration, fuel & mooring/marina fees, partly catering, organisation and technical support and a prize giving ceremony;
Please fill out in the registration form which regatta you (and your crew) would prefer to join!
If your crew is already set up, please also tell us the name of your crew.
Take advantage of our online payment method via credit card! Click here: ONLINE PAYMENT OPTION 
Regarding payment methods please don't hesitate to contact our AYC team in Vienna! We are always at your disposal: 0043/1/5330640 or ayc@ayc.at
We are looking forward to your registrations!
Your AYC Team