RYA Training Kurse
---
Demnächst: RYA Training Kurse in Vodice! 
Wir freuen uns, dass wir Ihnen von nun an auch verschiedene RYA Training Kurse in unserer Hauptbasis Vodice anbieten können! Alle hier angebotenen Kurse werden in Zusammenarbeit von AYC und der EASS, einem RYA zertifizierten Training Center, angeboten.
Sehen Sie nachfolgend eine Übersicht der (nur in Englisch!) angebotenen Kurse (jeweils als PDF nachzulesen): 
Day Skipper Practical Syllabus
RYA Yacht master coastal _ Offshore
Übersicht RYA Day skipper:
PREIS: EUR 860,-
Kurs Details: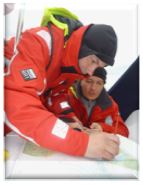 Experience: 5 days sea time. 100 miles. 4 night hours. A basic understanding of navigation and safety
Course Outline: This 5-day practical sailing course is about learning to take charge of a yacht non tidal waters. We teach pilotage, navigation and seamanship so, by the end of the week, you should be confident to skipper a yacht in familiar waters by day.
Duration: 5 days – Sunday evening until Friday evening. Arrive Sunday, depart Saturday midday
Includes: Breakfasts, lunches, refreshments and two evening meals, Bedding
Loan of quality wet weather gear, lifejacket and harness line
Coastal Skipper: Prüfungsanforderungen
Please click here -> Coastal Skipper Requirements info sheet to get an idea of what each candidate should have covered prior to taking the Coastal Skipper Exam. The course we run is really a brush-up to get ready for an exam or you can gain a course completion certificate if not ready for the exam.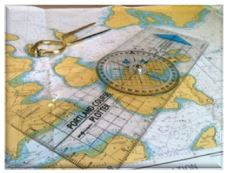 The 5 days would be run as a normal course. An independent examiner would examine at the end of the week. This takes 6-10 hours for one candidate or 4-8 hours per candidate if more than one. All trainees also need a GMDSS Short Range Certificate which our partner (in England) offers as a practical course in their classroom or as an on-line course and then the trainee has to go to the nearest RYA centre to take the exam. A valid First Aid certificate is also requested, the RYA website has a list of acceptable certificates (click here). Also requested; seatime – 800 miles logged within the last 10 years, 30 days living on board, 2 days as skipper and 12 night hours covered. Half of the qualifying seatime must have been gained in tidal waters. The exam cost per candidate is £181 (~ EUR 214,-) and this must be paid directly to the examiner.
Wir hoffen, dass Ihnen diese Zusammenfassung eine gute Übersicht über die nötigen Anforderungen gibt!  
Sie sind interessiert, ein RYA Training in England zu absolvieren? Finden Sie nachfolgend eine Auswahl an angebotenen Trainingsmöglichkeiten, die unser Partner anbietet: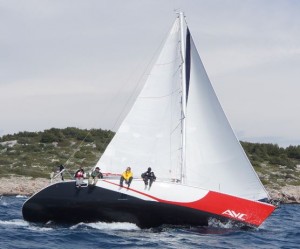 RYA Start Yachting

RYA Competent Crew

RYA Day Skipper

RYA Day Skipper Combined

RYA Coastal skipper

RYA Coastal Skipper Combined

RYA – MCA Yachtmaster coastal Brush Up & Exam

RYA / MCA Yachtmaster Offshore Brush Up & Exam
All diese Trainingskurse werden von unserem Partner in England angeboten und können über das AYC Büro in Wien gebucht werden! 
Wenn Sie auf der Suche nach einem RYA Befähigungsnachweis sind und gerne praktische Erfahrungen an Bord sammeln möchten, können wir Ihnen dies gerne von Vodice aus in der Adria anbieten oder bei unserem Partner in England (inkl. Gezeitentraining).
In Vodice bieten wir unseren Kunden Segelkurse in Englisch, Deutsch und in Kroatisch an. Übereinstimmend mit den Vorgaben der Royal Yachting Association alle angebotenen RYA Kurse werden nur in englischer Sprache abgehalten.

Für genauere Auskünfte zögern Sie nicht uns zu kontaktieren.
Ihr AYC Team