AYC Base Vodice: Vodice is a picturesque small village at the coast of Dalmatia with a central position. It is close to the city of Sibenik, perfect for getting to know the Kornats or Krka-waterfalls!
Vodice is very popular in the summer, because of many different touristic spots which have to be explored. It is a place full of tradition and the history of the city goes back till ancient time. Visit the countless sights and discover the old town with its culinary specialities! The old and small streets of Vodice invite you to excape from the heat in summer, maybe you find one of the small coffee shops for a stopover!
Nightlife in Vodice There is much to see and many clubs to go to! One of the most famous club`s is the "Hacienda". There are theme parties every night, from hip-hop, black music to house music there is all kind of music performed. In high season you can enjoy the evening on the boardwalk in Vodice entertained by famous Croatian bands.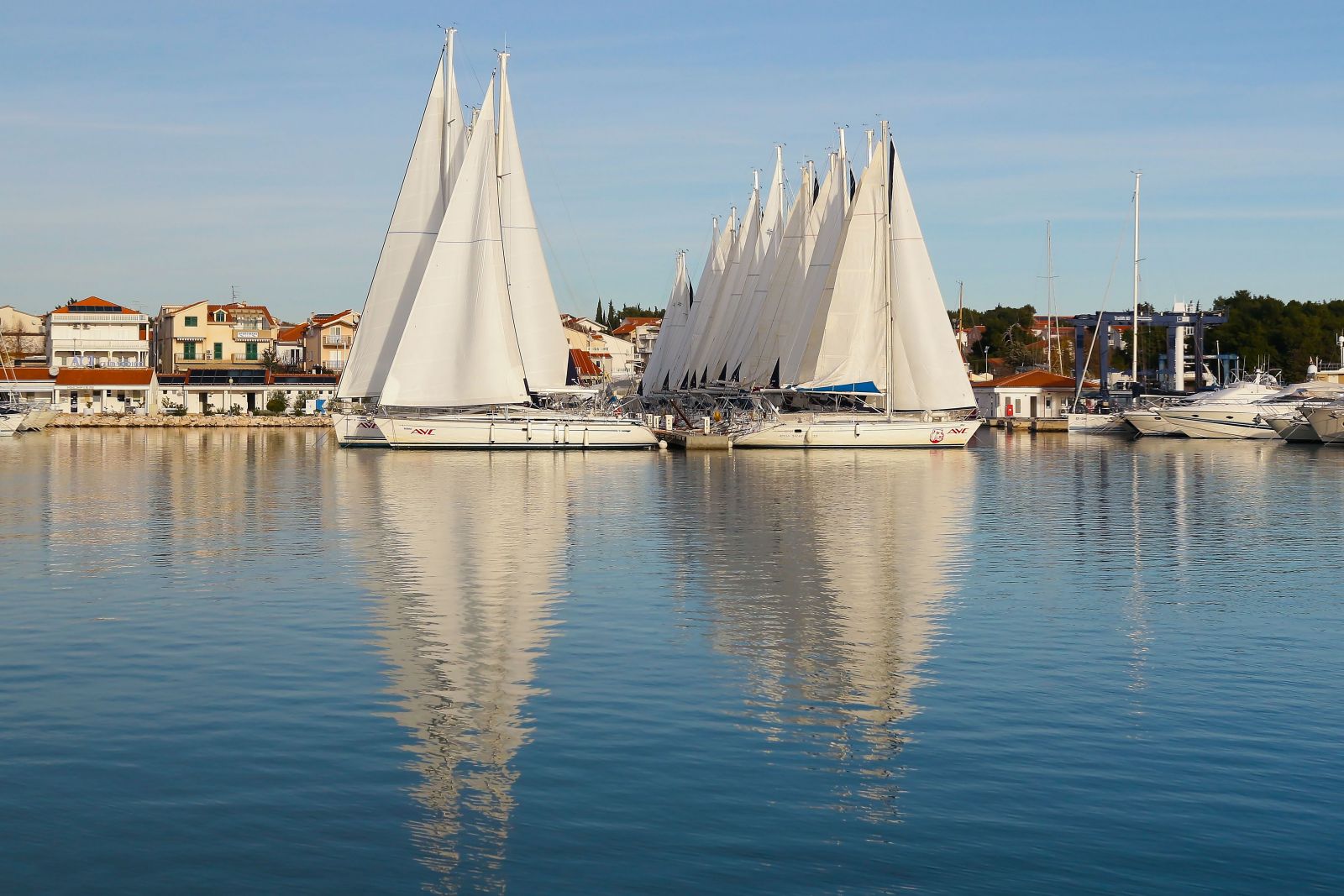 Location
Located near Šibenik, it has a population of around 9.400 almost all Croats. It has a long history over centuries and interesting monuments, additionally experienced orientation on providing accommodation and service for visitors.
Visit also the old town of Sibenik, which is next to Vodice: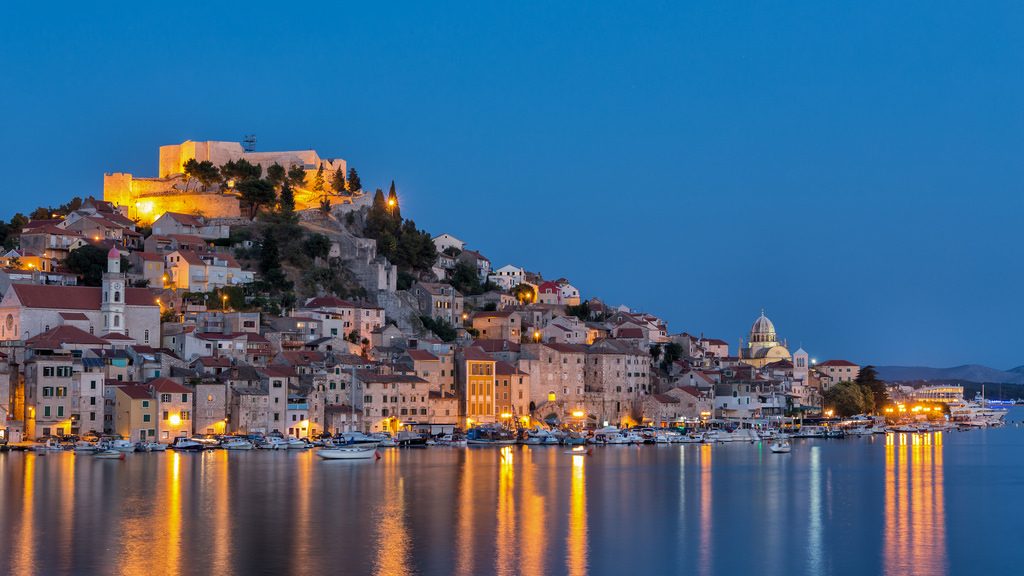 Discover the fortress "Barone" in Sibenik, which reopened 2016 his gates for visitors: a great view to the old town of Sibenik is waiting for you! Click here to get more details.
For further interesting details about the Sibenik - Knin county get inspired by the following links:
SIBENIK-KNIN COUNTY - overview flora & fauna
Events in the Sibenik-Knin Region
The AYC Base in Marina Vodice
ACI Marina Vodice lies in the northeastern part of Vodice harbor (Vrulje cove) and is protected by two wavebreakers. It is operated by the official croatian ACI. With more than 30 boats (from 30 feet up to 54 feet) Vodice is the main base of Adria Yacht Center, the choice is yours to find the right sailing yacht!
You are looking for extra equippment on board? Please contact our AYC team! We can offer f.e. also a SUP boards, for details click here: AYC Paddle board Facts and hire conditions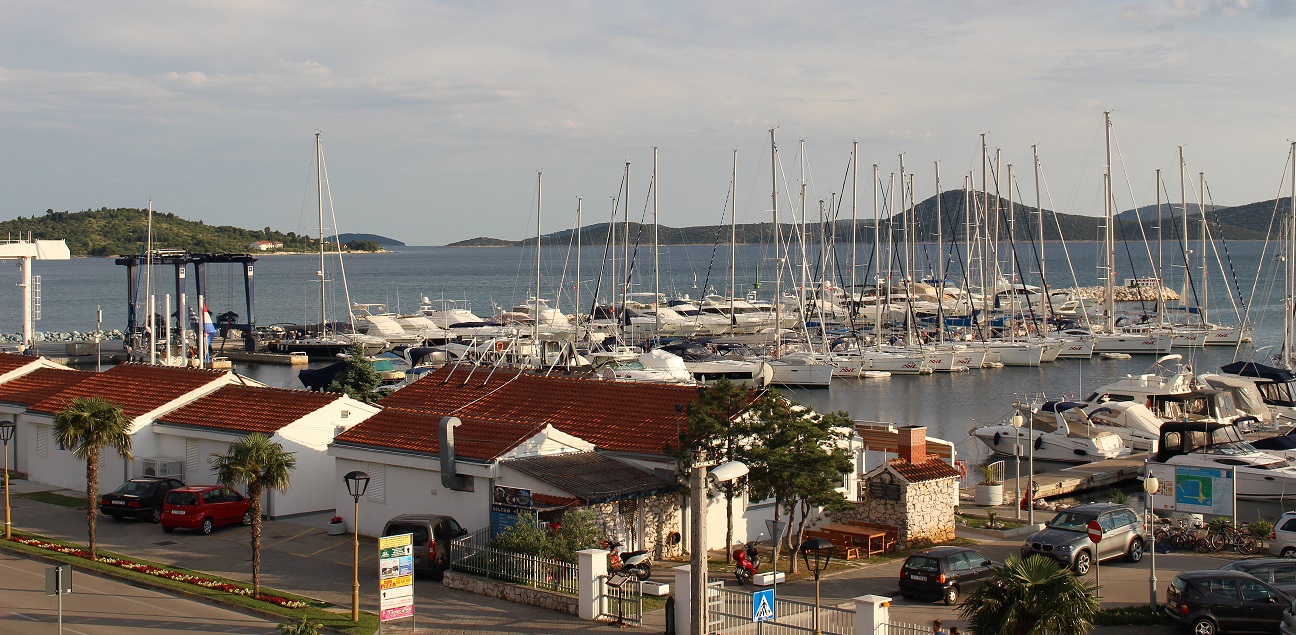 See on the map the AYC-office located directly at the entrance.
Find all harbor information on the ACI-Website www.aci-marinas.com/en/
Visit the official website of Vodice to get all the information tourists need: http://www.vodice.hr/en/home.htm
Contacts:

Postal address: Artina 13A, 22111 Vodice

Coordinates: 43°45'00''N & 15°46'00''E

Tel. AYC Base: +385 22 / 443221 (UKW-channel 11) Tel. AYC mobile: +385/ 99 207 32 10

AYC HELPLINE: +385 98 / 207321

Fax AYC Base: +385 22 / 440478

E-Mail: ayc-vodice@ayc.at

Tel. ACI-Marina: +385 22 / 443086 (UKW-channel 17) Fax ACI-Marina +385 22 / 442470

ADRIA YACHT CENTER FLOTA D.O.O. ONLINE PAYMENTS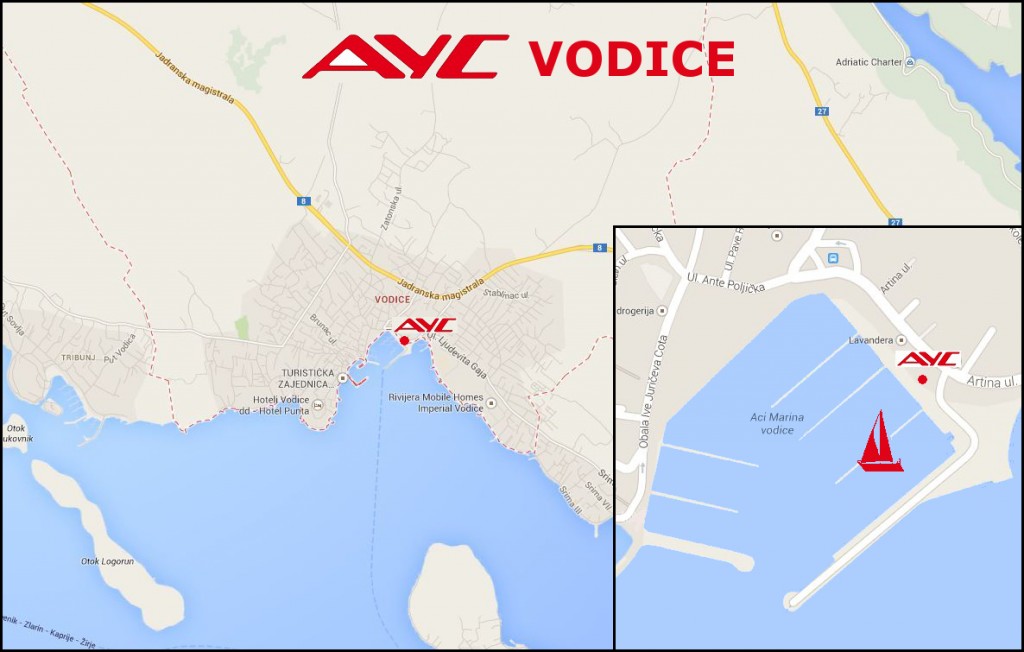 Travel/ Connections
The closest airports are Zadar and Split, at a distance of 45km and 70km respectively. Both airports have frequent flights to all major European cities. During the summer the town has rapid ferry lines (via Split) to Rijeka and Dubrovnik, als well as Bari and Pescara in Italy. There are ferry lines from Zadar and Split to Ancona.
Useful informations for bus connections in the area Zadar- Vodice/ Sibenik - Split you can find here
We also can organize Transfers from Split or Zadar to our Vodice base - for example:
Split or Zadar Airport to Vodice base / up to 2 persons EUR 80,00, 3 persons EUR 90,00 and 4 up to 8 persons EUR 100,00 (One Way).
Split Harbour to Vodice base / up to 4 persons EUR 120,00 and 5 up to 8 persons EUR 150,00 (One Way).
Alternative accomodations: we are delighted to offer you also a service to help you finding a nice hotel or appartment close to our AYC base. We have good connections to partners like Hotel Punta, which welcomes you!