Krvavica
---
AYC Base Krvavica: the small village Krvavica is located in the Southern part of Dalmatia between Baska Voda and Makarska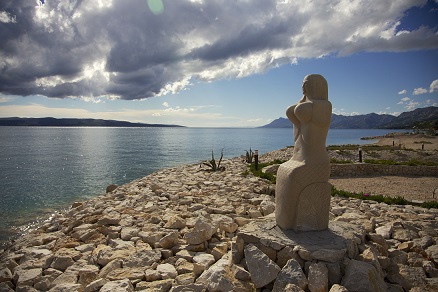 Beautiful bathing facilities with white pebble beaches and sand beaches invites you to stay!
Krvavica is the perfect location to start your sailing trip, ideal for exploring the southern Dalmatian coast on the way to Dubrovnik and Montenegro.
Location
Krvavica is 6 km south of Baska Voda. Archaeological evidences show it was inhabited since the late 18th century, but  the area was populated significantly earlier. Several medieval archeological locations are known in Krvavica (Gradina, Lazine, Zakuće, Manastirine). Amongst the sights in Krvavica one famous one is the natural monument "Kljuc kuk", a high rock near the village. This rock/cliff is shaping something like a tooth. With a population of about 320 inhabitants, the village has a tourist capacity of 250 beds in private accommodation and apartments. A tourist office, restaurants, a small harbour and a white pebble beach are close to each other. Guests find a nice restaurant in Krvavica (Čizmić), a small grocery store and bars on the beach.The marina Ramova is the perfect place to relax and to enjoy the Southern Dalmatian hospitality!
sdf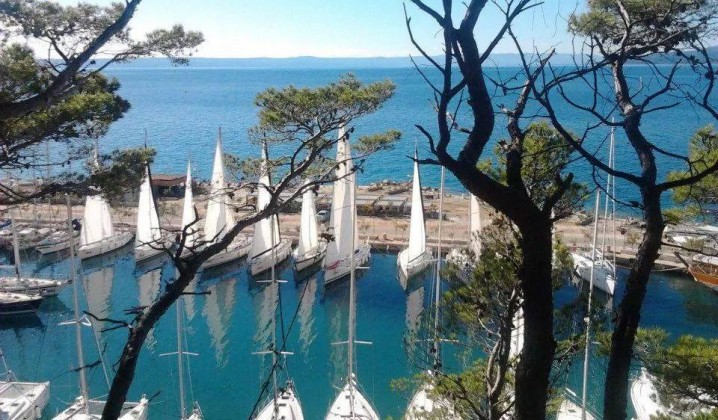 asd
Simplified arrival to AYC base Krvavica:
Due to the new tunnel "Sv.Ilija" the access to our southern base Krvavica is much easier now.
Please click here to get all necessary informations!
We also can organize transfers from Split airport to our base in Krvavica: Split Airport to AYC base in Krvavica / up to 4 persons EUR 110,- / 5 up to 8 persons EUR 130,- (One Way). On request we can also provide a transfer service from and to Dubrovnik! Feel free to contact us for any support!
asd
asd
The AYC Base in Marina Ramova Krvavica
Contacts:
Krvavica 44, 21320 Baska Voda
Navigation Coordinates: 43°19'26"N & 16°59'01"E
Tel. AYC Base: +385 21 / 621 405 (UKW-channel 11) 
Tel. AYC mobile: +385 98 / 982 19 80
Fax AYC Base: +385 21 / 621 415
E-Mail: ayc-krvavica@ayc.at 
Tel. Marina Ramova: +385 21 / 621 176 (UKW-channel 17)
Fax Marina Ramova: +385 21 / 621 176
asd