Last minute offers are waiting for you!
---
Last minute offers are waiting for you!
There really isn't anything quite like a summer holiday. Get the ultimate freedom by sailing on one of our yachts. Sailing the beautiful turquoise waters of the Adriatic Sea, swimming, snorkelling and sunbathing at hidden bays, taste delicious Croatian food and much more.
Temeperatures are rising, daily forecast for Croatia you can check here.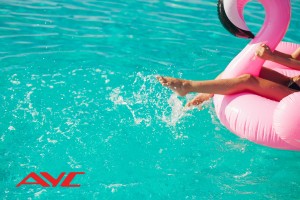 Check below our best last minute offers and book your holidays now.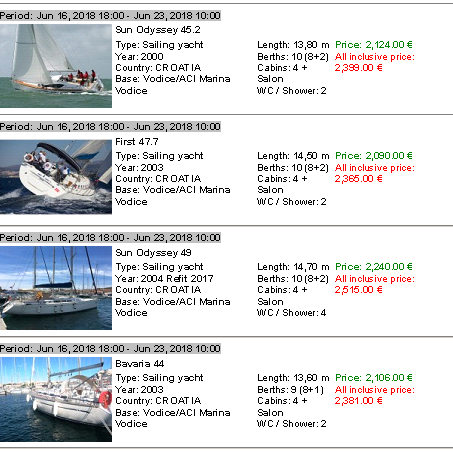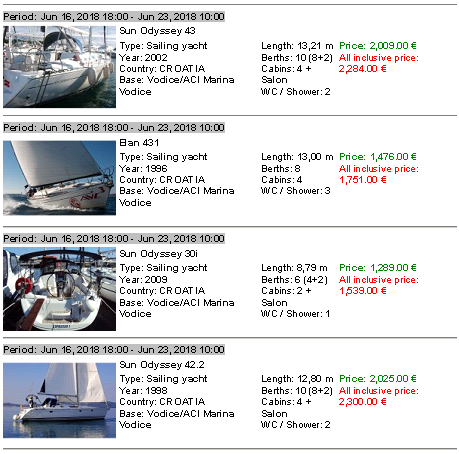 If you are visiting beautiful Šibenik you can moore your boat on the coast near cathedral of st. Jacob.International Childrens Festival is recognised Croatian cultural event, unique in the world for four decades. The first festival was held in 1958, the result of the initiative and efforts of several children arts enthusiasts, but it quickly turned into a big, complex, internationally important festival and stage mechanism, founded on three elements — children, the festival and the city. It is certainly a multidisciplinary multimedial cultural event, which not only displays but invites participation actively. It is a review of the best works for children as well as of the best works by children. Visit Šibenik from 16.06.2018.-30.06.2018.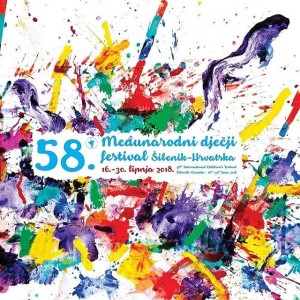 Your Ayc Team
Contact us: +43 1 5330640 or send us e-mail on ayc@ayc.at