Team Building Events!
---
Team Building Events with Adria Yacht Center
Are you looking for a weekend sailing event or weekly team building event or training week? We are delighted to assist you in planning and executing your corporate event!
Strengthen together with your employees your teamwork and communication as a team! Our professional skippers support you with any help needed!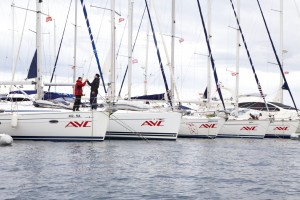 Team building-programs:
tutorials for beginners

advanced sailing with miles- evidence

navigational courses

corporatove match races
 Fleet: 8 sporty Elan 431 One Design sailing boats and other yacht models from Elan, Jeanneau, Beneteau and Bavaria are available for your team building event! For regatta – purposes we also offer you the possibility to set up our well-known principle of the target sailing regatta for your event (see: Target Sailing Regatta 2016) or to organize a traditional regatta by using the Yardstick system.
You are interested to join an external event with one or more of our charter yachts? We are happy to help you organizing an individual charter package in order to fit in an existing overal concept.
Please contact us for more information available.
We look forward to your inquiries!
AYC your team!
Testimonials:
Wacky Rally 2016
I have been organising the Wacky Rally for 11 years now. Its a crazy car rally across Europe where the participants buy cheap cars, decorate them and then wear fancy dress while competing against each other in a wacky treasure hunt along the way. I wanted to branch out and do something different. By using boats as the mode of transport instead of cars we were able to keep all the successful elements of our car rally and just add the alternative element of sailing to it. Map reading became navigation, working as a team to solve the clues and find the treasure remained the same, But travelling by boat instead of car enhanced the event beyond my wildest dreams. The event took place at the end of September 2016 and wouldnt have been possible without all the support and assistance from AYC. They provided a fantastic fleet of identical boats, a great bunch of skippers who interacted well with all the teams and all the logistical knowledge and input that made the event the amazing success that it was. This is now an annual event for Wacky Rally and we are really looking forward to casting off from Vodice with AYC again.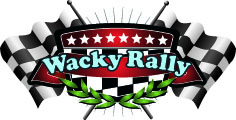 Swedish Company Teambuilding Event
The event middle of September 2016 was fantastic and the client and sub agency were very, very satisfied. I am very thankful for the very good help I got from AYC and from the base in all. We got help with the transfers, the route, the provisioning, a very good welcoming for the Manager etc. If we will have an event up in the area of Vodice, we will definitely contact you again! Thanks for everything!!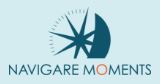 "Sailing trip" of the "MK Prinz Eugen" Ried joining the 150 anniversary of the battle of Lissa
We, the MK Prinz Eugen Ried have taken the opportunity and sailed with six proven sailors with SO 52.2 from AYC base Krvavica to Vis in order to join the historic commemoration of the Battle of Lissa (Vis). Of course, all of us were dressed in uniform! After the memorial at the cemetery in Vis we ran out with the SO 52.2 "Julianna" next to the "KRKA" of the Croatian Navy and some other boats for a wreath laying. This was a very emotional moment for all of us! After the ceremony we returned back to Marina Ramova. We would like to thank AYC for making it possible to join this anniversary with one of their charter yachts. We were very pleased with the yacht. Also the staff at AYC base Krvavica was very nice and accommodating. We happily recommend you to our friends!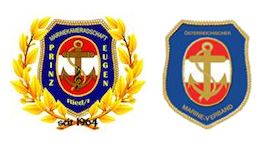 Training week of the "Österr. Hochsee Yacht Club" (ÖSYC):
This year's training week (16.- 23.04.2016 ) with 44 participants from all over Austria went really well again. We were looked after by the friendly staff of AYC. Altogether, including skippers, 52 people on 8 yachts were trained in the area of Vodice. We had a very positive feedback from all of them. Thanks for the friendly and competent support!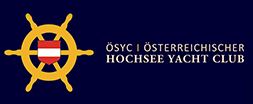 "Adriatic Week" from the Vienna International Sailing Club (VISC):
In October 2015 the VISC organized the Adriatic Week for the second consecutive year and thanks to the great support, service and fast ELAN 431 match fleet, this week was unforgettable and a great adventure for all 59 participants! AYC has proven once more to be an extremely custom-oriented company, with great staff, fine arrangements related to regatta-organisation and support and catering. They even assured that the match-fleet was fairly prepared by cleaning all hulls underwater beforehand.
VISC will be back in 2016 for sure!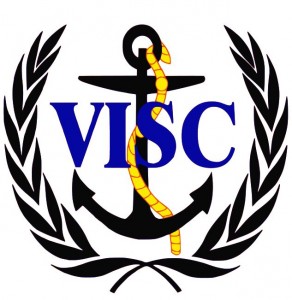 Attensam Company-Teambuilding-Regatta 2015:
In May 2015, we have aligned with AYC a regatta for about 40 Attensam employees. Due to very professional support and a lot of know-how from AYC we could make a great three-day event. A nice and helpful staff, modern boats and great weather in Croatia have made this race unforgettable!